Description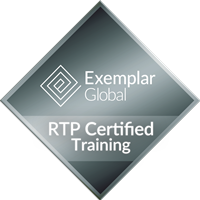 This ISO 45001 Lead Auditor Training Course aims to develop the necessary expertise in participants to perform and lead external audits of Occupational, Health & Safety Management System (OH&SMS) for any organization on behalf of any certification bodies by applying internationally-accepted audit principles, procedures and techniques in compliance with ISO 19011 guidelines for audits. As ISO 45001:2018 standard has replaced the earlier version of OHSAS standard ISO 18001, it becomes imperative for lead auditors to fully understand each clause and subclause of the new standard. Our ISO 45001 Lead Auditor Training Course will help participants to correctly interpret ISO 45001:2018 requirements and then plan, conduct and close an audit of environmental management system based on ISO 45001:2018. They will also understand documentation requirements and list of procedures and records and how to check them as a lead auditor on behalf of any organizations or certification bodies. Participants will also get to know the use of audit checklist and different types of auditing and questioning techniques, occupational hazards and risks, risk management and risk evaluation techniques, etc. This ISO 45001 Lead Auditor Training course incorporates real-time example videos for conducting the opening meeting, real-time ISO 14001:2015 audit and closing meeting, which will give practical knowledge to the participants for performing their role as a lead auditor. With successful completion of this ISO 45001 lead auditor training course, the participants will be awarded ISO 45001 Lead Auditor certificate as a trained lead auditor. This certificate can be verified by anyone anytime from this website. Participants can receive this ISO 45001 lead auditor training online via internet at their convenient time with multiple login options.
Topics Covered Under ISO 45001 Lead Auditor Training Course
This ISO 45001:2018 lead auditor training online course comprises in the following 9 sessions,
Session 1: Overview of Course and Standard,
Session 2: ISO 45001:2018 Requirements,
Session 3: ISO 45001:2018 Documented Information,
Session 4: Hazard / Risk Identification,
Session 5: Risk Management,
Session 6: ISO 45001:2018 Audit Process,
Session 7: Audit Terms and Definitions and Roles and Responsibilities,
Session 8: Performing an ISO 45001 Audit,
Session 9: Nonconformity and Corrective Action.
Each of the above sessions consists of modules such as lectures, hand-outs, videos and session exams as well as one final exam as below:
Lectures
In this module, the user gets a presentation with explanatory audio and graphics on each of the above-mentioned sessions to understand the subject well.
Handouts
For all the above nine sessions, the handouts are given in more than a total of 200 pages in pdf format. The participant of this ISO 45001 lead auditor online training course can download and print or read them offline to get detailed knowledge of all the topics in the future also.

Manaul - In Session 8, a practical example of real-life OHS management system manual is given for performing document review and understanding adequacy audit findings. Such real-life case study of a ISO 45001 manual will help participants to gain better knowledge and skill of auditing.
Audit Checklist - A complete set of more than 400 ISO 45001:2018 audit checklists are given in .pdf format as a ready-to-perform lead OHSAS tool. It can be used during the actual audit process of any organization.

Videos


Session 6 - Video for conducting ISO 45001 certification audit opening meeting with live example of auditor conducting the opening meeting.
Session 7 - Video for performing an actual audit with the real practical example of audit questions and answers.
Session 8 - Video for ISO 45001 certification audit closing meeting.

Exams
In this course, a total of nine session-exams and one final exam are given. After passing the final exam, the ISO 45001:2018 Lead Auditor Certificate will be auto-generated and can be download and print by participants. This E-learning course certificate can be verified by anyone anytime from this website.
Course Objectives
After completion of this ISO 45001 auditor training online course, you will be able to:
Familiarize yourself with ISO 45001:2018 Occupational, Health and Safety Management System (OHS)principles.
Understand the ISO 45001:2018 requirements clauses and sub-clauses.
Understand, maintain and retain documented information list.
Understand organizational issues and context of the organization.
Understand the Plan-Do-Check-Act Cycle as per ISO 45001 requirements.
Understand the new concepts of risk management and risk evaluation techniques.
Understand the Hazards and Occupational risk.
Know about leadership, planning, and support clauses.
Understand how to minimize risk in the organization and learn to audit with real-time audit example.
Get the knowledge of external auditing and use of audit checklist.
Understand the processes involved in auditing, including opening meeting and closing meeting.
Know about the types of auditing and questioning techniques.
Understand how to prepare and maintain certification audit records.
Who should attend this course?
Individuals who want or are assigned role by their organizations/certification bodies to perform and/or lead ISO 45001 audits
Managers or consultants seeking to be an expert in ISO 45001 audit process
Personnel responsible for maintaining conformance with ISO 45001:2018 requirements
OH&S Consultants/ Technical experts preparing for an ISO 45001 Management System audit
Top management/ Management representative/ Expert advisors in occupational health and safety
Any individuals who want to pursue a career as ISO 45001 auditor
This ISO 45001 Lead Auditor Training course is developed and brought to you by Punyam Academy, an Exemplar Global certified and ISO/IEC 17024 accredited training provider company, which offers various e-learning as well as classroom training courses for working professionals, OH&S Assessors, OH&S Managers and other individuals for enhancing their career to new heights by becoming ISO 45001:2018 Lead Auditor. Our e-learning courses help them to succeed in today's competitive environment, to renew licenses, and to update, strengthen and add quality to their existing knowledge and skills. Our ISO 45001 lead auditor training online course is also useful for those who want to get the certification or start a new profession.
This course has been created by a team of our consultants having experience of more than 25 years in ISO and management consultancy in more than 35 countries across the world, as well as vast experience of designing and conducting various e-learning courses and training programs in convenient and cost-effective ways.
If you are a working professional, or a student, an entrepreneur, or an individual looking for ISO 45001 lead auditor certification online, Enrol Now!
PREREQUISITES
Following are considered as an added advantage for participants of this course:
Knowledge of ISO 45001 OH&S management systems
Understand the Plan-Do-Check-Act (PDCA) cycle.
A diploma or a bachelor's degree in any discipline.
AUTHORS & INSTRUCTORS
For details of the authors, trainers and instructors experience and background, please visit our trainers page. They have very rich experience on the subject.
STUDY MATERIALS
This e-Learning course is provided with study materials and you can read it after your log in or download (PDF format). Use the study materials to reinforce key points and to keep a reminder of what you already learned as well as you can save it in your computer for future reference. The access of this study material is removed after exam is cleared and on line certificate is prepared for the student.
EXAMINATION AND COURSE CERTIFICATE
All paid E-learning course includes the Course Certificate that is issued upon course completion and passing the session exams as well as a final exam given in the course with minimum 60% marks. The option to reappear in the exam is also given to student, if failed in any exam.
END OF COURSE INSTRUCTION
After completing the session and passing each session examination the student can appear for final exam. Once the final exam is cleared then it is considered a end of course. The training certificate is ready on our LMS and student can print it or save the training certificate. It is also available for verification by entering the name and certificate number.